Well-Known Member
Staff member
Senior Admin
Donator
TL;DR: https://banzore.com/forums/account/teamspeak/sync
As part of the new website system and TeamSpeak server, we're able to sync the ranks of users between TeamSpeak and the forums. The forums are the "source".
This gives us a few benefits from an administrative perspective as well as the end user perspective. It makes group management more consistent and streamlined when staff are adding/remove groups/ranks to users. End users can assign their own ranks back to themselves should they choose to use TeamSpeak from multiple devices, a new computer, etc.
Setup
The setup menu can be accessed in the forums under your username dropdown. The link is "TeamSpeak".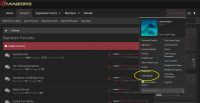 From this page, there are two options for actually adding your TeamSpeak identity. For simplicity sake we'll be using the "Sync Account" example, but the "Identities" page is equally easy. It will also let you see/remove your existing identities.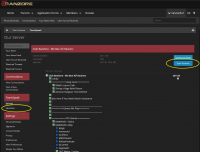 The "Sync Account" like will bring up a modal popup in which you simply need to enter your TeamSpeak unique ID.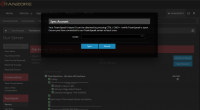 To get your TeamSpeak unique ID, simply follow the instructions. On windows, this is achieved by pressing "Ctrl + I" (control key, and the letter "i") within TeamSpeak. ### With new update, click "Go Advanced" and your Unique ID will be displayed ###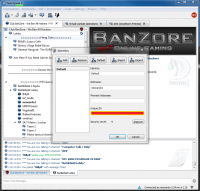 Copy the value from the "Unique ID" box and enter it on the website. Click "Ok" to save.
If you're on TS when you do this, you may hear the server giving/taking permissions from you. If you find that any of your icon assignments are incorrect, contact a staff member to adjust your forum groups accordingly and it will automatically be reflected in TeamSpeak when that's fixed.
Last edited by a moderator: